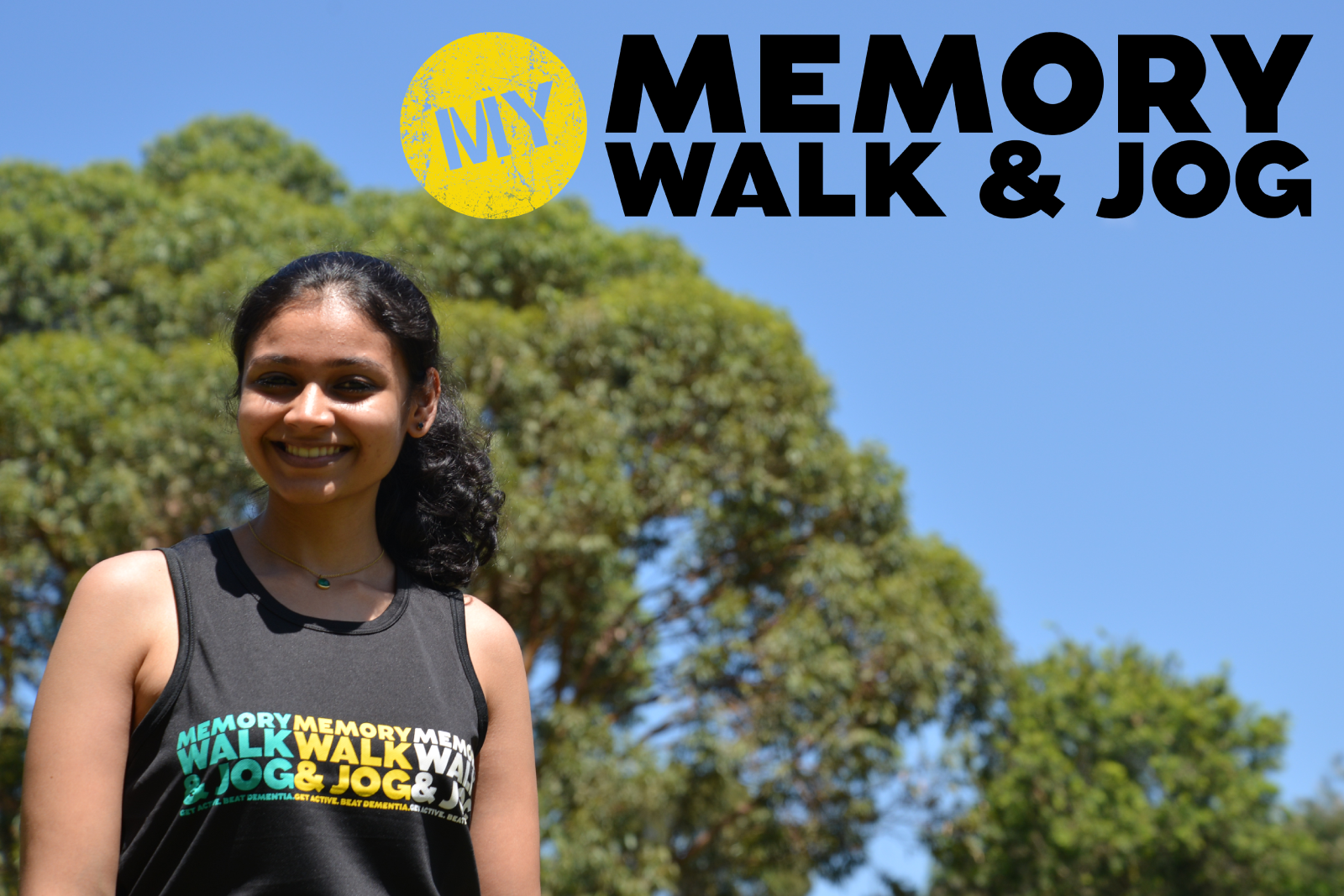 MY MEMORY WALK & JOG
MY Memory Walk & Jog is the perfect way for you to enhance your fitness routine and raise funds and awareness for Alzheimer's Australia at the same time! By pledging as few or as many kilometres as you like, you can play a part in our biggest fundraiser in a way that suits you!
The great thing about MY Memory Walk & Jog is that you really can do whatever you like! We have had participants walk & jog 5k a day for a month and others who have walked 80k in just over a day! You can tailor your event to suit your level of fitness, your lifestyle and your goals.
We think it's great that participants can shape their own experience, but don't worry, we have a fundraising team here who will be more than happy to help, every step of the way!
When you register, we will be in touch for a chat about your plans and will send you your MY Memory Walk & Jog pack which includes helpful tips and materials to get you started as well as your very own 2XU Memory Walk & Jog singlet.
If you would like some inspiration, just click on the stories button where you can read about some of our awesome MY Memory Walkers & Joggers!
Making the choice to take part in MY Memory Walk & Jog for Alzheimer's Australia and raise funds and awareness, means we can reach out to even more people living with dementia and we are most grateful for your support in helping us to do this. With dementia now the second highest leading cause of death in Australia, our services are now more important than ever and your participation is invaluable.
There is a $20 registration fee which covers the cost of your slick 2XU Memory Walk & Jog singlet.
If you would like to have a chat before registering please contact your local fundraising team:
VIC
E: Kristin.Marshall@alzheimers.org.au
T: 03 9816 5746
QLD
E: Jessica.Irons@alzheimers.org.au
T: 07 3895 8200
WA
E: Jessy.Edmunds@alzheimers.org.au
T: 08 6271 1017
NSW, ACT, TAS, NT, SA
E: emma.jackson-south@alzheimers.org.au
T: 02 8875 4625